Last week, Apple announced they missed their Q1 sales projections on the iPhone and iPad. Even though this is an 'S' model year for the iPhone, and there haven't been many meaningful changes to their tablet, it's a significant step back for the company. Why the slowdown? Tim Cook mentioned a softening of the Chinese market, and China may in fact be a culprit, in more ways than one.
Our researchers conducted a patent analysis of both Apple and some emerging Chinese competitors and found that three companies, Lenovo, Meizu and Xiaomi, have been growing their patent portfolio, a trend directly in contrast with Apple's downward innovation spiral.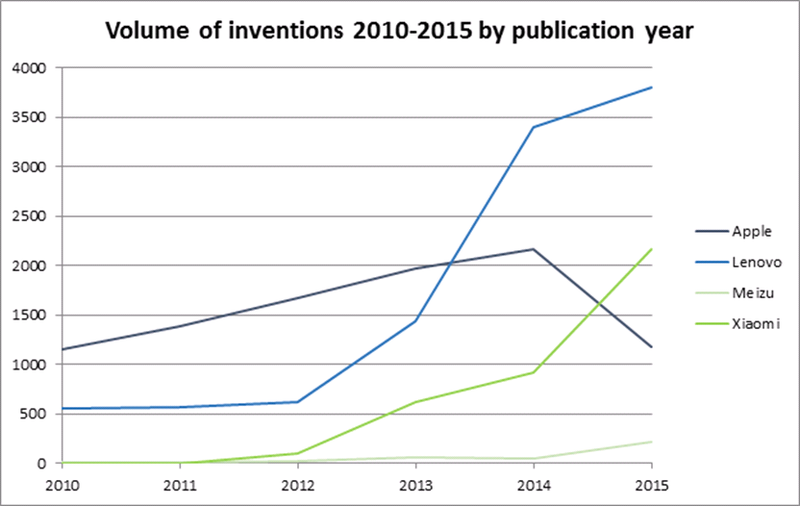 Priority year gives the best indication of when an invention is made, and Apple inventions published 2010-2015 originate from as far back as 1992, whereas Lenovo, Xiaomi and Meizu originate far more recently (2006, 2008 and 2009) meaning the Asian portfolios are far younger.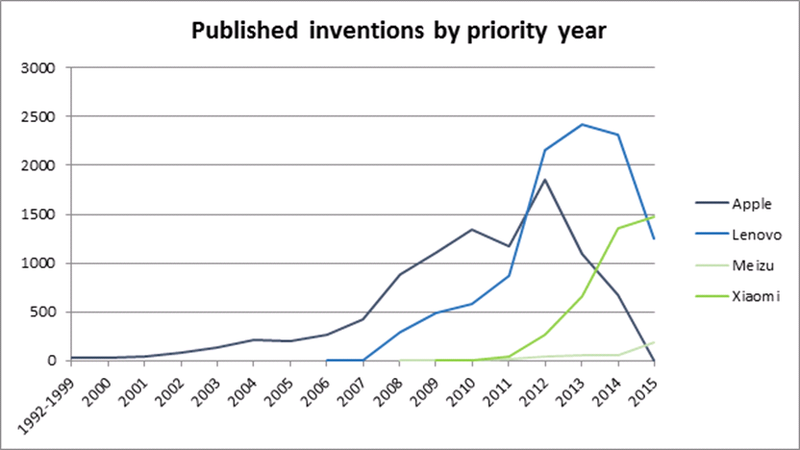 The upward trend certainly points in a very intriguing direction for these companies. China has invested heavily in country-wide innovation, both financially and in legislation that makes it easier for companies to patent their inventions. So while Apple has dominated in sales, one has to wonder if their ability for launching some of the most innovative products on the market has reached a tipping point. Obviously, there is a ton of time for this to play itself out, but Apple has to be sitting up and taking notice of what's happening in China.
Bob Stembridge, Customer Relations Manager, Thomson Reuters Patents apple, Apple earnings, China, earnings, Lenovo, Meizu, Patents, Xiaomi